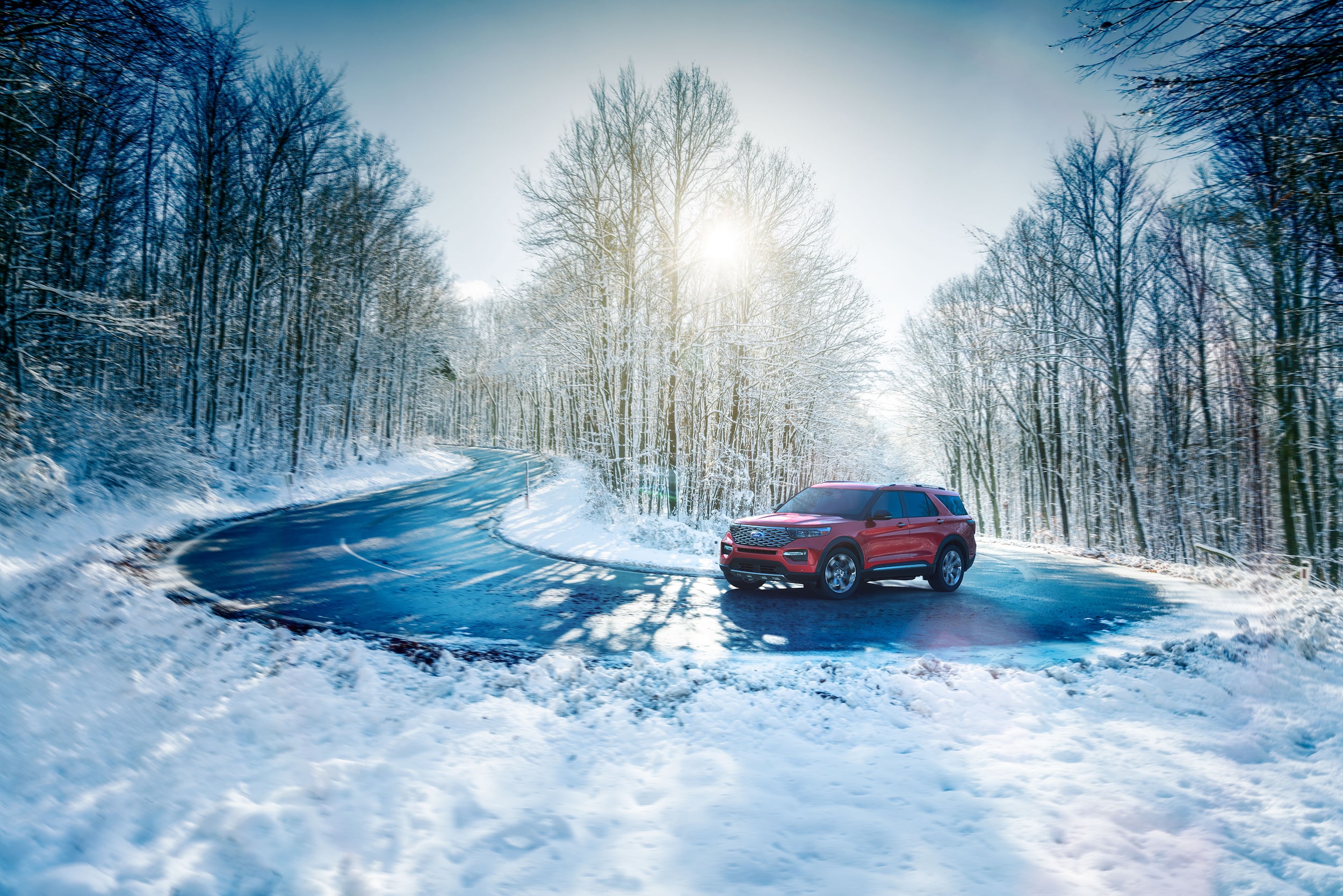 We love fall in East Hanover, but this also means that colder temperatures, slick roads, and dangerous driving conditions are right around the corner. When you live in Parsippany or Morristown NJ, you are no stranger to the stresses of winter months and the physical toll it takes on your vehicle. But we are here to help ensure your car is safe to drive, reliable, and ready for the winter months. Sometimes it's the small changes that make the difference so you can wake up to a snowstorm and know you can get where you need to go with confidence.
Our Service Center is Ready, Here are the Tips
Our Ford Service Center is right around the corner from Livingston, NJ, and we have the staff, tools, and parts to get your model properly outfitted for winter. Here are some helpful tips that will help you get ready.
Snow Tires: While all-season tires work during the winter they aren't as safe as winter tires which have been properly outfitted to handle colder temperatures and winter road conditions.
Tire Pressure: As temperatures begin to drop, so does the air in your tires. It is important to check the air levels more often to ensure you are driving on reliable tires and be sure not to overfill them as that opposes the same risks as deflated tires.
Battery: Like your tires, colder weather also depreciates your battery life, so it is crucial to bring your car in to check the batteries' reliability and life.
Windshield wipers: During the winter in West Orange, NJ, you'll experience heavy precipitation hitting your windshield, and you need to be able to see the streets ahead. You can change out your wipers for ones with heavier rubber that do a better job clearing the glass.
We have what you need to winterize your car. We are just a quick drive from Fairfield NJ and Orange NJ, visit us today and let us get you excited for the first dusting.