Keep Your Ford Running for Years to Come With Oil Change Services in East Hanover
Your engine is the most important part of your vehicle, and taking care of it doesn't have to cost a fortune. In fact, with regular oil changes, you should be able to go years and hundreds of thousands of miles without experiencing any major issues. Trusting the experts at Performance Ford of East Hanover will get you the oil change service that your vehicle needs to live a long and healthy life.
Why Oil Change Service is Important
Inside your engine there are dozens of metal parts all working together to help produce power. Without engine oil, they would be in contact with each other, causing massive amounts of friction and heat. Therefore, lubricating your engine with the right oil is the only way to keep your engine running smoothly, as it will protect those parts from each other as your engine is running.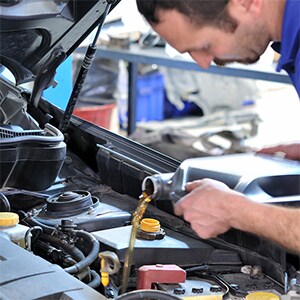 When Should I Have My Oil Changed?
First and foremost, consulting your vehicle's owner's manual is the easiest way to determine how often you should be changing your oil. Of course, if you don't have it, following the general rule of 3,000 to 5,000-mile oil change service intervals will keep you in good shape. In addition, you can check the dipstick in the front of your engine to determine both oil level and color. If your oil is low or is dark brown or black in color, you're beyond due for a oil and filter change in East Hanover.
Oil Change Service at Performance Ford of East Hanover
When you bring your vehicle to us for an oil change, we will do the following:
Remove the old filter and drain the engine of dirty oil
Fill the engine with fresh oil of the correct type
Install a fresh oil filter
Start the engine and check for leaks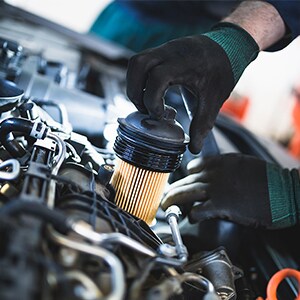 We're sorry, we do not currently have any specials published. Please check back soon or contact us for more information.
Visit Our Ford Service Center in East Hanover Today!
Chances are you have an idea of when your next oil change should be. Schedule your oil change service today to give your engine the protection it needs.
Hours
Monday

9:00am - 8:00pm

Tuesday

9:00am - 8:00pm

Wednesday

9:00am - 8:00pm

Thursday

9:00am - 8:00pm

Friday

9:00am - 8:00pm

Saturday

9:00am - 6:00pm

Sunday

Closed